Archive for the 'Generale' Category
Jurgen Klopp's 10 rules of success.
Improve your environment - We only have one life and we must do everything we can to make it the best possible. Make people enjoy meeting you for what you are doing to improve their environment.
Build memorable experiences - Play unforgettable games, be curious and eager to play the next game to see what will happen, and that's what football should be. If you take this attitude, you will be 100% successful.
Live in the moment - if you live in the future, forget that you can change it significantly. If you live in the past, however, it can be good to relive your best moments. But we are in the middle of our lives and if we want to do something for our family and for others we have to be 100% in the present.
Building a family - we are not alone in the world, we must be a group. To succeed, we have to be together with the team and the fans.
Be confident - you have to learn how to deal with hard times and defeats. The most important thing about football is that you are responsible for everyone, so you have to be confident to arrive at the moment when you are ready. It's always difficult from day one and you take it one step at a time.
Keep trying - when you win it's great and when you lose it doesn't mean you're incapable, you have to be convinced that what matters is to keep trying even if you don't know how long it will take you to succeed.
Learn from your experience - you don't have to live in the past but life is so fast that you have to learn to use your own experience or that of other people to avoid the same mistakes.
Be disciplined - Never abandon your goals, always stay focused. Certainly teaching this to young footballers is difficult. It's much more than believing in it, because you can believe in something but also easily lose that belief, that's why it's more important to feel strong in difficult times.
Being passionate - You have to use tactics with your heart. You have to live the game intensely, otherwise it's boring.
Express energy - Most of the time I'm not an emotional person, but during the game something strange happens and if I saw myself from the outside I'd say: "Are you crazy?"
On what would have been the day of his 78th birthday we relive a memory of the legendary American boxer through one of the most significant episodes of his life.
There are extraordinarily authentic stories, which time consigns to oblivion, until, in the meanders of memory, someone finds the courage to sink to bring them back to light. This is the case of the journalist Francesco Veltri from Cosenza, Italy, who, with a book, intense and exciting, entitled Il mediano di Mauthausen published by Darkos (a publishing house that is part of the prestigious Gruppo Rusconi), tells about the footballer Vittorio Staccione.
But Staccione is no ordinary footballer, not because he has played in Cosenza, as well as Torino and Fiorentina. This little great champion, in fact, just thirty-one years old leaves football so as not to bow his head in front of the horror that was devastating the world. A courageous choice that, unfortunately, will prove fatal for his life because in a short time it will lead him to the terrible extermination camp of Mauthausen where he will be killed by the Nazis.
The course of days, as a boy, changed positively on a cold winter afternoon in 1915. He had just turned eleven and was playing football with his friends in a bumpy field in the working-class district in Turin, when he was noticed by Enrico Bachmann, the legendary captain of Torino. In just a few years, that humble little man, who was a midfielder and sacrificed his role, became an important part of his city's team, until he won the Scudetto together with champions like Libonatti, Baloncieri and Rossetti.
But Vittorio also alternated his passion for football with his passion for politics. The social struggles within the factories and the growing poverty led the young and pure Turin footballer not to bow his head in the face of all kinds of abuse, especially in the years when fascism began to become increasingly present in our country. In 1927 he was hired by the ambitious Fiorentina of Marquis Luigi Ridolfi, a close friend of the Duce's, who was loved by the fans, but this did not prevent him from suffering countless intimidations. In 1931, and for three seasons, he played in the red and blue Cosenza football jersey.
The book written by Francesco Veltri is a passionate journalistic investigation that is mixed with history, a publication enriched by unpublished photos provided by the Staccione family to honor the great Vittorio with the collaboration, in particular, of Federico Molinaro, great-grandson of the footballer. Eraldo Pecci, who wrote the preface of the book, also pays tribute to him
Born in Huangshi City in China; 54 year old Chen Bin is the personal coach of Ding Ning,  Olympic and World champion. Here are his main rules to be a winning tabe tennis player.
Learn from the mistakes - Ding Ning was beaten by Feng Tianwei in the contest that witnessed a three-one win for Singapore. Consistently, Ding Ning has stated the defeat in Moscow was a major reason why she became World champion in Rotterdam the following year.
Toughness - "It's definitely her perseverance, her stable performance and she's also very bold in trying out new skills & techniques", stressed Chen Bin.
"The level of the players differs a lot, the Asian and the European teams are stronger, while African and Oceania team are weaker. The main difference lies on the players' understanding of the sport and the ball itself, the weaker players know how to play, but they don't know how to play it well, table tennis is not just about hitting the ball back on the table, you have to return the ball back, you have to have a feel of how the ball is coming towards you, and visualize how your ball is going to end up on your opponent's table when you hit it back."
Pre-match preparation - "I gave them a talk on pre-match preparations, which I think is an important part of competition", said Chen Bin. "Before a match, the coach and the player have to be well prepared, anything can happen; the players must know how to deal with different situations that could happen. You must think of "Plan B" or "Plan C" to help your athlete to be mentally prepared for all kinds of scenarios and difficulties on court."
Mindset - There is more than technical preparation prior to a match.
"Mind set is vital, the pre-match preparations and the players' mentality in different situations on court. the European players, they have good physique and good strength, but they don't know how to release that power in their play."

What do you to say at this man. Ibrahimovic is the grit in person. He's the True Grit, he's the John Wayne of Milan. The young players have a chance to become adult players under his guidance.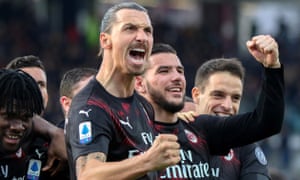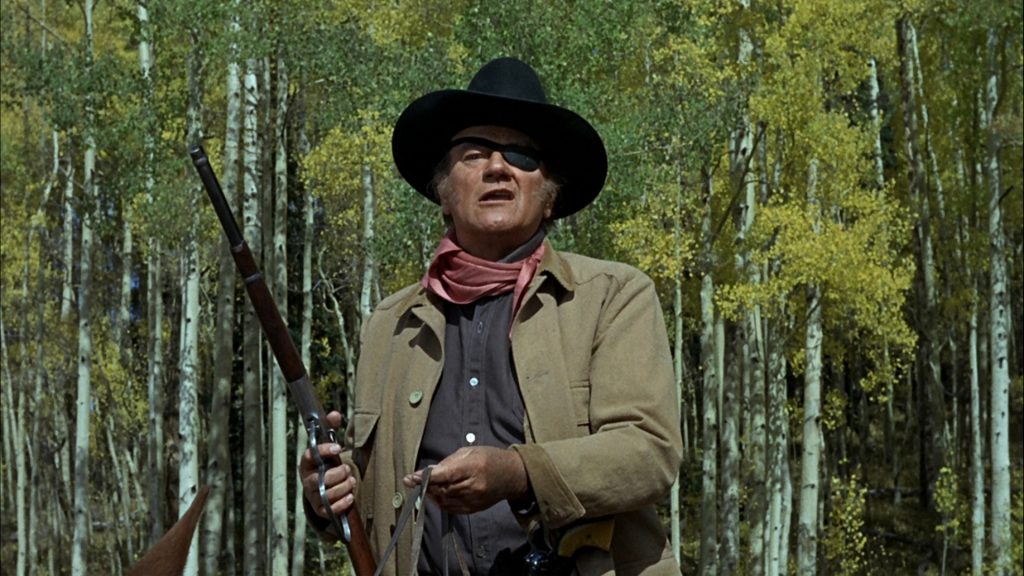 Leopold Auer was an Hungarian  conductor and violinist, he lived between 1845 and 1930, and he was the mentor of the best musician of that period. He teached that the learning is not a question of hours, it needs always the integration between time devoted to the practice and concentration.
"The right kind of practice is not a matter of hours. Practice should represent the utmost concentration of brain. It is better to play with concentration for two hours than to practice eight without. I should say that four hours would be a good maximum practice time. I never ask more of my pupils and that during each minute of the time the brain be as active as the fingers."
If the only permanent thing in life is change, we must become not too attached to our habits, which we should first abandon.
Per mentalità s'intende il modo di concepire, intendere, giudicare avvenimenti individuali e sociali. La partita di calcio è una tipica situazione di confronto sociale fra due squadre, ognuna delle quali vuole imporre il proprio modo di giocare attraverso le azioni svolte dai calciatori durante l'arco dei 90 minuti.
Conoscere la mentalità di una squadra permette di prevedere come reagirà di fronte a situazioni emotivamente intense, come ad esempio subire un goal decisivo negli ultimi minuti di una partita. Permette inoltre di sapere quali sono i giocatori che reagiranno meglio o peggio in situazioni imprevedibili.
La mentalità di una squadra è determinata da un insieme di fattori tra loro interagenti che comprendono:
La qualità organizzativa della Società di calcio – Il sistema organizzativo consiste fra l'altro nell'insieme delle strategie  e strutture organizzative, nel sistema decisionale, nel sistema di programmazione e controllo, nello stile di leadership, cultura, clima e valori. Migliore è l'efficienza e l'efficacia della qualità organizzativa, migliore sarà la capacità della squadra e dell'allenatore a giocare con una mentalità vincente.
La qualità dell'immagine della Società di calcio – Si riferisce alla soddisfazione dei bisogni di appartenenza e di identificazione della squadra e dei suoi stakeholder. Questa dimensione riguarda in prevalenza, l'autorevolezza della leadership societaria, la sua credibilità, la personalità e la competenza professionale delle sue figure chiave, i risultati e il prestigio conquistati nel tempo.
Gli obiettivi della squadra -  Si riferisce agli obiettivi della stagione in corso (ad esempio, vincere il campionato, arrivare tra le prime quattro, restare in Serie A) sono obiettivi di risultato. Vi sono poi  anche  obiettivi di  prestazione (raggiungere un determinato standard prestativo individuale e collettivo) e obiettivi di processo (centrati sul miglioramento di singole abilità tecnico-tattiche, psicologiche e fisiche). Riguarda, inoltre, lo sviluppo di una mentalità di squadra che sia in grado di darsi in campo nuovi obiettivi in relazione alle diverse fasi di gioco di una partita. Comporta il sapere sfruttare a proprio favore i momenti positivi di un match, così come richiede la presenza di un piano pre-ordinato per affrontare le fasi di gioco negative o di maggior tensione agonistica.
La qualità tecnico-tattica della squadra – Si riferisce al bagaglio di competenze calcistiche e alla loro integrazione nel gioco di squadra, che determina molto di più della semplice somma delle qualità dei singoli calciatori. Maggiore è la competenza tecnico-tattica della squadra associata a un ottimale grado di preparazione fisica, maggiore è la probabilità che la squadra sappia affrontare ogni fase della partita con la mentalità vincente.
L'intelligenza collettiva – Si esprime attraverso prestazioni che sono superiori a quelle che ognuno potrebbe fornire singolarmente.  La qualità tecnico-tattica è parte dell'intelligenza collettiva; la coesione e la convinzione si riferiscono ai suoi aspetti relazionali e cognitivo-sociali. Quindi la domanda che bisogna porsi è la seguente: "in che modo i calciatori devono interagire in campo allo scopo di mostrarsi uniti e fiduciosi delle proprie competenze di squadra?" Napoleone era solito dire di vincere le sue battaglie anche con i sogni dei suoi soldati, questa frase è una metafora efficace di cosa si debba intendere per intelligenza collettiva.
L'orientamento motivazionale dei calciatori – I calciatori e la squadra nel suo complesso devono manifestare una mentalità orientata alla crescita e non pensare, invece, che la mentalità vincente sia qualcosa di data una volta per tutte e che non debba essere allenata in modo continuativo. La tabella 3 mostra le differenze fra chi ritiene che la mentalità sia un'entità statica e scarsamente modificabile e quelli che invece ritengono che la mentalità può essere ulteriormente sviluppata quale che sia il livello a cui si gioca. Un esempio di applicazione al calcio di questo concetto può riguardare l'acquisto di un calciatore. Generalmente questo avviene sulla base del bagaglio tecnico e tattico, si ritiene così che un giocatore che fornisce ottime prestazioni in una squadra debba per forza farlo anche in un'altra poiché la sua abilità lo garantisce. In molti casi questo però non è avvenuto e ciò è probabilmente da attribuire a questa idea statica della mentalità che non tiene conto delle diverse condizioni che vi sono tra un club e l'altro e come queste influenzano l'adattamento del calciatore e di conseguenza la qualità delle sue prestazioni.
Diagramma della mentalità (modificato da Dweck, 2009)
| | |
| --- | --- |
| Mentalità  statica | Mentalità orientata alla crescita |
| Intelligenza statica | Intelligenza può essere sviluppata |
| Evita le sfide | Affronta le sfide |
| Reagisce agli ostacoli in modo difensivo o rinuncia | Persiste di fronte alle difficoltà e agli insuccessi |
| L'impegno è poco considerato | L'impegno è percepito come il mezzo per padroneggiare |
| Ignora le valutazioni negative costruttive | Impara dalle valutazioni negative costruttive |
| E' spaventato dai successi degli altri | Impara dai successi degli altri |
| Raggiunge rapidamente uno standard prestativo ma è inferiore al suo potenziale | Raggiunge elevati livelli di successo |
Lo stile di leadership dell'allenatore – Ogni squadra ha un leader che la guida ed è responsabile delle prestazioni che vengono fornite, questo leader è l'allenatore. Non deve sottrarsi a questo ruolo che è di guida nei confronti del gruppo, di distributore di ruoli e di compiti da svolgere con precisione  e fermezza. E' il principale motivatore della squadra, deve conoscerne la psicologia così da trarne fuori il meglio che sia possibile.
One often asks oneself which are the mental characteristics of champions and imagines that they have special personalities. That's not true.
The data below shows that they are essential skills that anyone could train and perfect. The question is that few are willing to train following these goals, which require a daily expenditure of energy and willingness to work for not only athletic and technical-tactical goals but also for psychological goals.