Archive for the 'Corsa' Category
Talk, share, ask, understand, lead, look … this is the coach job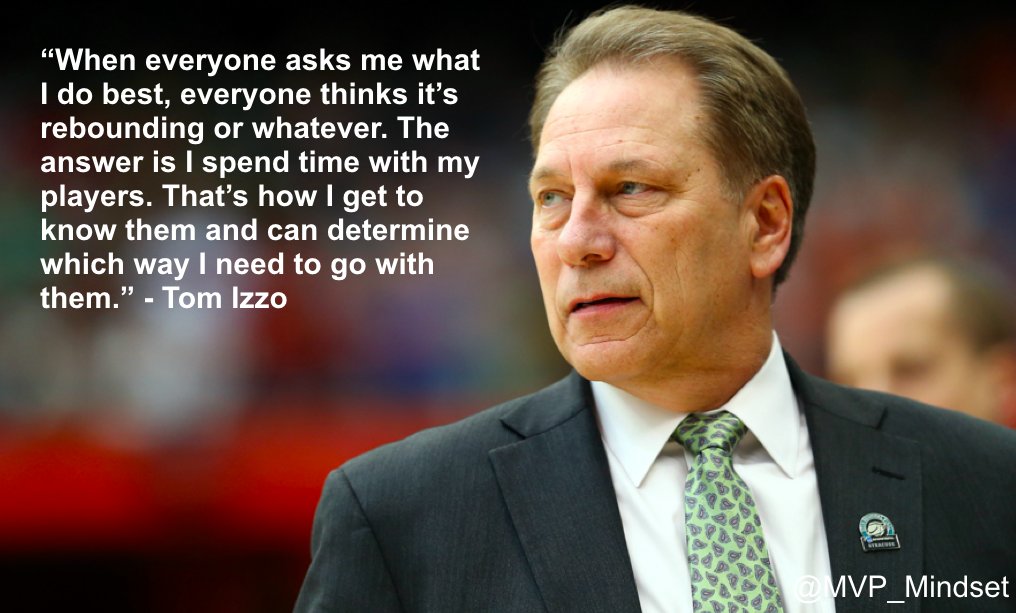 Do you believe in this concept?
It is why  good team and players good enough to stand alone, stand straighter and more vividly with a good opponent: the Yankees with the Dodgers, Borg with McEnroe, Ali and Frazier, names permanently linked because in fact they needed each other. After days and weeks of Red Sox and White Sox, Wepners, Nastases, and Mildenbergers, each needed a good opponent to make him best, to make him memorable, to give him cherished lifelong feelings. So, when a career ends, when the passion of the game subsides, towards a good opponent you feel only gratitude. 
(Ken Dryden, The Game, 1983, p. 127)
Don't win the best. Win who is tough and respect the opponent.
The role of the inspirational talks and the relevance to use the metaphors is well explained in this article, starting form the Churchill's talk to the nation during the 2° world war.
"Sport has the ability to change the perception
of the community about people with a disability
and, more importantly,
how people with a disability think and feel about themselves."
Richard Nicholson, nine-time Paralimpic gold medallist
In sports as in every other area of our lives we make mistakes. The perfect performance does not exist. Each performance is a mixture of skills and mistakes; usually win who commits fewer mistakes.
The mistakes are everywhere and they are an important part of human performance. We can't hide from our mistakes. In addition, the result of the mistakes are always technical aspects, we see the athletes who are accelerating or slowing too much their actions, which miss a shot, too stiff to move, pulling the serve ball in the net and so on. Otherwise the cause of these mistakes can be attributed to different aspects. In fact, the mistake can be caused by different factors, going from technical incompetence to difficulties to manage the competitive stress, lack of concentration or because the athletes are too tired.
"When people feel stressed, of course, they no longer feel safe and are further inhibited in practicing new ways of acting. Instead they become defensive, relying on their most familiar habits … For all these reasons, learning … works best under conditions where people feel safe – but not so relaxed that they lose motivation. There's an optimal level of brain arousal that helps people to learn, the state which both motivation and interest are high. A sense of psychological safety creates an atmosphere in which people can then experiment with little risk of embarrassing or fear of the consequences of failure" (From: D. Goleman, R. Boyatzis e A.MkKeee, Primal Leadership).
Talk, share ideas are part of the coaching. Many athletes complain that they are not listened to by their coaches, that when they make a mistake get upset, in practice often ignore them, that's just ask to train more and when they perform bad they tell them they have no confidence in themselves or have to concentrate more.
If human beings could change only by these sentences no one would have ever problems, since the first mistake the athletes would know immediately what to do and it would correct automatically. "Are you nervous? Cool down! Are you distracted? Focus! Are you afraid? Think positively! ". We know, thanks to our everyday experiences, that this approach is good for nothing, but when many of us are taking a leading role, as a parent, teacher or coach, we forget this simple truth and we start to claim from others they will change their behaviors through these simple statements.
When the coach behaves in this way, he acts like a person who ignores the value of the performance psychological component, that is to say to have the expertise to provide a high level of performance, it does not mean doing if at that time you are afraid or not confident. Confidence that doesn't automatically comes only increasing the load of the workout.
Adrian Moorhouse, former British swimmer, gold in Seoul and now successful entrepreneur of a large consulting company, said "The only thing my coach has not done for me is swimming."
Daniel Costantini, former French national handball coach, world champion and best world coach for the International Handball Federation said "I felt I had to change my workout in nature but not in the nature of my relationship with the players. I launched this participation approach, leading a team with the Socrates' maieutics."
Alex Ferguson wrote "in the middle of the game we seemed doomed, but as I said at the end of that season: In a crisis situation you just calm people." We scored five goals and we won."
We could continue with other evidence to confirm the value of dialogue and sharing between coach and athlete. Two questions: why don't many coaches behave in this way? Why are they unaware of the importance of dialogue with the athlete?
I recommend reading the excellent book by Hubert Ripoll, Le mental des coaches, 2102, Paris: Payot.