Archive for the 'Generale' Category
Page 2 of 168
Outdoor Adventure Educatioin Finland
Pedagogical and didactic perspectives
Seppo J.A. Karppinen, Maarit Marttila and Anita Saaranen-Kauppinen (Eds.)
Humak University of Applied Sciences Publications, 97
Humanistinen ammattikorkeakoulu, 2020, Helsinki
"In this book, outdoor adventure education refers to an approach where adventure-centred methods and processes are used to promote growth, learning and well-being. Out- door adventure education can be im- plemented by an educator, instruc- tor, teacher or therapist who leads a group consisting of children, young people, adults or elderly people, or comes into contact with individuals by means of adventure-oriented or experiential activity-based methods. Outdoor adventure education can be applied in early education, youth work, schools and colleges, and re- habilitation.
There is little literature on the didactics of outdoor adventure education.The aim of this compilation is to clarify and promote the theory and practice of experiential learning in the varied pedagogical process- es of outdoor adventure education. This will help educators and instructors to carry out goal-oriented and safe outdoor adventure education.The focus is on ad- venture education taking place outdoors and in a natural environment (Outdoor Adventure Education). Attention is also paid to the importance of outdoor ad- venture education on the strengthening of the overall well-being and health of an individual and their attachment to a place and relationship with the environment and nature, and on the promotion of ecologi- cally sustainable human agency.
The articles in the first part of the book focus on the history of Finnish outdoor ad- venture education, and the starting points, basis and current state of pedagogics and didactics.
The second part digs deeper into the essential questions of the pedagogics and didactics of outdoor adventure education. The articles shed light on the presumptions and principles associated with outdoor adventure education, and explain why outdoor adventure education is useful and how it can be instructed and taught in practice.
In part three, the focus is on practical methods and didactic applications from the perspective of various age groups, contexts and application areas.The writers of the articles have extensive experience in using, instructing and teaching outdoor adventure education, and the articles will thus provide an array of useful and tested approaches and methods."
Harvard Business Review published an article titled "To handle increased stress, build your resilience"
Authors identify some factors that could support people to cope with stress and build resilience. As we can in the following brief synthesis the actions proposed are the same used in the athletes' mental skill development.
"Difficult circumstances as learn­ing opportunities rather than as a time to shut down. When we ask "What can I learn from this?" instead of "Why me?" we can shape the challenge to our advantage.
Start by jotting down three possible ways in which you might be able to learn something from the stress you're experiencing.
It might be something related to identifying or managing your emo­tions, or new interpersonal or technical skills. Reflecting in this way will help you avoid going after fixes or "options" that may temporarily ease your discomfort but don't address the root causes.
Analysis alone isn't enough. Researchers point out that analysis without action leads to rumination and anxiety. By identifying actions you can take you'll be able experiment with solutions and new behaviors and discover productive ways to handle challenges and stress.
By making conscious choices that help us build these skills, we'll be better equipped to turn our stress and challenges into opportunities.
With stronger internal resilience, we can then be proactive and intentional about how we use technology and other external tools to improve the quality of our lives and our work and find solutions to the business, social, and global pressures we face. When it comes to handling stress, start with yourself: we are our own most effective, powerful resource."
Roger Federer teaches us it's a long way to go
from playing a match point to winning the game
Maurizio Sarri, Juventus coach, after the defeat against Napoli, commented:
"We played a bland game from a mental point of view and therefore the offensive phase was also affected. It was a game with low mental energy and bland defensively as well. We lost rightly because we played a bad game; it took us a lot of our time".
Humility, sweat and sacrifice have always been the hallmarks of Juventus, which from Trapattoni to Lippi to Allegri has always had coaches who have taken this attitude very seriously. The fact that now in this year it often had mental breaks, it seems to me to be a wake-up call, which it goes beyond the objective fact of continuing to lead the championship and which should be taken more into consideration by Sarri.
"When the situation is what we showed tonight, it's difficult to change a something or a single player. Mentally the team had little energy. In the final I saw that some players weren't playing well and we tried with Douglas".
Showing little energy in matches that are important for the opponent's skills and to gain an additional advantage over the opponents should be enough to motivate Juventus. The role of the key players should be a determining factor in supporting a proactive approach to the match, but it seems that this has not happened. And perhaps Sarri is more focused on getting the game he likes rather than stimulating a tough and convincing approach on the pitch. I would say that these characteristics come before any form of tactics. In other words, ideas without the heart are worth little.
"It's not a trend. These are games where you have to comment little with the players. You have to find great motivation, which is not easy for those who have won so much. These games can help us do that. The difficulty is to maintain the right level of mentality for long periods of time".
A bit weak answer, for a coach who wants to be a winner, to say that this approach "is not a trend". The question is that from these professionals should be expected another quality in the conduct of the game. Intensity, speed and precision are three factors that a team that wants to compete with the big team in European football should always show. I advise Sarri, instead, to talk to the players to find out how to get out of these negative moments, which with Napoli have affected the whole match but they have already appeared for less time in many others.
This approach explains why it is not enough for a coach to be just a good coach but must also be a leader, who teaches the team to compete to win; to enter the field with the willingness to fight to impose his mentality on his opponents.
Breathing has for too long been considered only as a natural event that the individual performs mechanically to ensure survival. Today the sport recognizes the breath a different relevance, to promote relaxation, to recover from stress during the race, to increase concentration and activation of the athletes in the most different situations of their activities. From training to competition, from physical to technical and psychological preparation, deep breathing and spontaneous breathing are useful to improve the effectiveness of the athletes' commitment. Therefore, according to the requests of the different sports, it is possible to insert breathing training modalities. This theoretical-practical workshop aims to bring together experts in the different areas of sports science and athletes in introducing this practice within the usual training activities and competition routines.
The seminar will be held by Alberto Cei and Mike Maric, on February 19, at the Centro di Preparazione Olimpica Giulio Onesti, Largo G.Onesti 1, Rome. Program and registration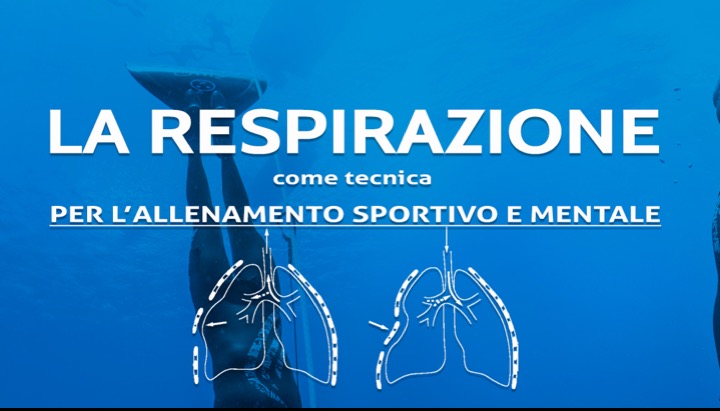 "Kobe was a legend on the court and just getting started in what would have been just as meaningful a second act"
Barak Obama
"Most people will remember Kobe as the magnificent athlete who inspired a whole generation of basketball players."But I will always remember him as a man who was much more than an athlete."
Kareem Abdul-Jabbar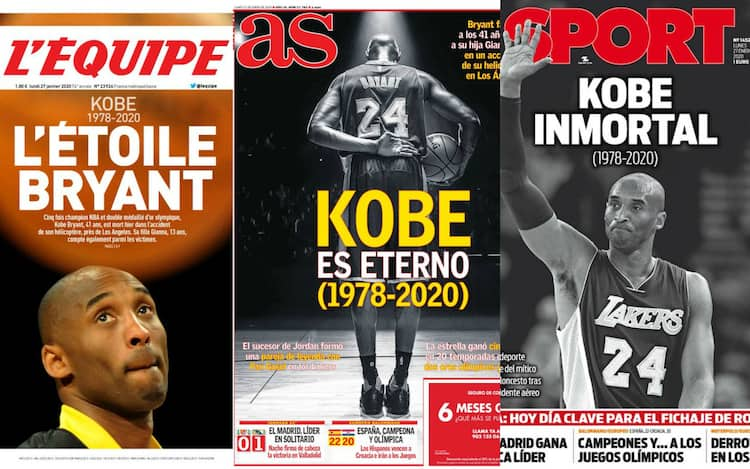 Main topics of workshop held for canoeing coaches about the "The development of the young athletes's psychological skills."
The main subjective interferences that a coach can commit when evaluating his or her athlete or team.
Stereotypes. Stereotypes are group prejudices that tend to reinforce specific characteristics of the group: "Italian teams play well only at home, while abroad they suffer their opponents."
Influence of personal feelings. Sympathy and dislike are variables that must be controlled by the coach: "When that player asks me something I never know how to say no to him."
Personal equation. Tendency to evaluate others in the way we evaluate ourselves, and consequent tendency to positively examine those who have the same characteristics as us and negatively those who have different characteristics: "I see myself in him as a young man".
First impression. "First impression is what counts" is a phrase that is often said: It's useless, from the first time I didn't like it.
Halo effect. It consists in attributing a value to an individual on the basis of a single criterion or a single competence: "He cares so much about what he does, I didn't expect him to make these mistakes."
Contrast effect. When in a team or in a sports group made up of mid-level athletes, a young person arrives even slightly higher level, his evaluation risks becoming excessively positive and reducing the cohesion of the group: "That boy is definitely superior, he is wasted on us; for the skills he shows he should play at another level.