Tag Archive for 'respirazione'
Breathing has for too long been considered only as a natural event that the individual performs mechanically to ensure survival. Today the sport recognizes the breath a different relevance, to promote relaxation, to recover from stress during the race, to increase concentration and activation of the athletes in the most different situations of their activities. From training to competition, from physical to technical and psychological preparation, deep breathing and spontaneous breathing are useful to improve the effectiveness of the athletes' commitment. Therefore, according to the requests of the different sports, it is possible to insert breathing training modalities. This theoretical-practical workshop aims to bring together experts in the different areas of sports science and athletes in introducing this practice within the usual training activities and competition routines.
The seminar will be held by Alberto Cei and Mike Maric, on February 19, at the Centro di Preparazione Olimpica Giulio Onesti, Largo G.Onesti 1, Rome. Program and registration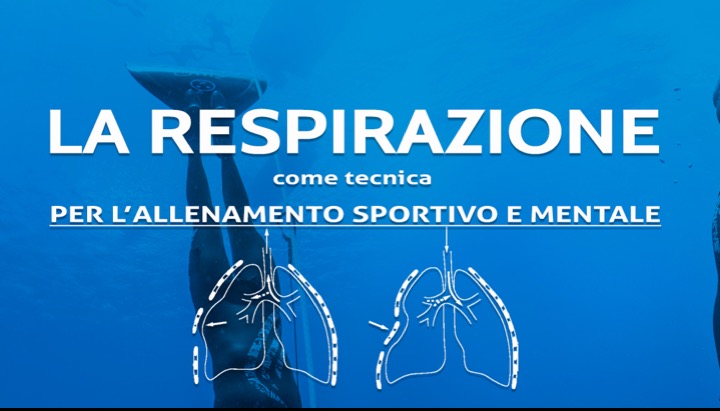 10 good reasons to learn to take a deep breath
improves self-control in stress situations
improves the management of physical and mental fatigue
first action to take when you want to relax
precedes the visualization of a technical or competition action
reduces the mental tension and stimulates effective thoughts
promotes muscle stretching during this phase of training
reduces impulsive verbal responses
facilitates immediate recovery after a high intensity exercise
further deepens the focus on the task
reduces pre-race or competitive activation if it's the case
There's a lot of confusion among athletes in relation to the warmup function.
For some is practiced to avoid getting hurt.
For others it's something to do well just before the races, but during the training they do not do ever in that way.
For almost everyone it's a rather boring phase in which to prepare to start very well the competition.
It is often regarded like a school homework and it's performed without conviction and with a reduced mental effort.
For example, almost no guy gets exhaling during the stretching. Let us remember that the first determines the later. Then bad stretching corresponds to a limited elongation and reduced muscle distension, with all the negative consequences coming if this kind of execution is repeated over time.