Tag Archive for 'kobe bryant'
Sorry, this entry is only available in Italiano.
"Kobe was a legend on the court and just getting started in what would have been just as meaningful a second act"
Barak Obama
"Most people will remember Kobe as the magnificent athlete who inspired a whole generation of basketball players."But I will always remember him as a man who was much more than an athlete."
Kareem Abdul-Jabbar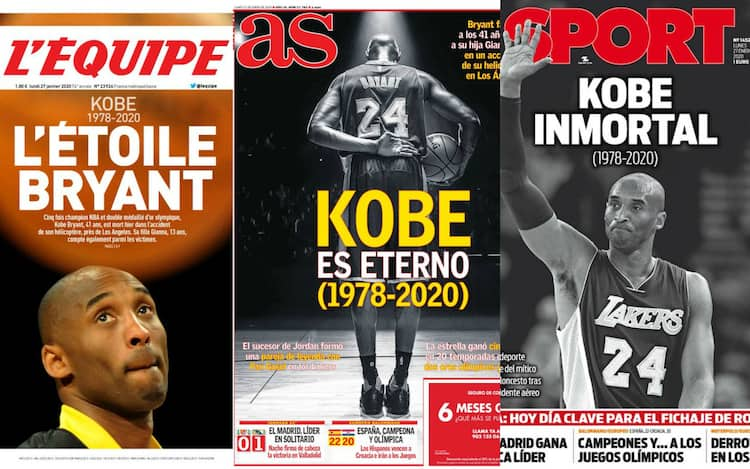 The Internet was thrown into a tailspin last night when NBA superstar Kobe Bryant announced that he would retire from the Los Angeles Lakers at the end of this season. The announcement was posted on The Players' Tribune, the sports journalism blog founded by Derek Jeter, and the traffic from the post crashed the site several times during the night.
The most notable thing about Mr. Bryant's post titled "Dear Basketball," however, is that it is written in the form of a poem. And even more surprisingly, the poem is really good.
Dear Basketball,
From the moment
I started rolling my dad's tube socks
And shooting imaginary
Game-winning shots
In the Great Western Forum
I knew one thing was real:
I fell in love with you.
A love so deep I gave you my all —
From my mind & body
To my spirit & soul.
…
You gave a six-year-old boy his Laker dream
And I'll always love you for it.
But I can't love you obsessively for much longer.
This season is all I have left to give.
My heart can take the pounding
My mind can handle the grind
But my body knows it's time to say goodbye.
…
Love you always,
Kobe
There are now many sport stars who use meditation to reduce stress, among others there are Kobe Bryant and Lebron James in basketball, the  beach volleyball Olympic gold medallist Misty May-Trainor and Kerri Walsh and Andy Murray in tennis. Focus to be in tune with ourselves and own performance. In Italy, in most cases we are still stuck to the well-known concept to pull off the male attributes to overcome stress.