Tag Archive for '100m'
Most centenarians are thrilled to be able to walk. Not Hidekichi Miyazaki! This 105-year-old Japanese man wants to run, and that too, competitively. Hence, it was only natural for "Golden Bolt" to celebrate his latest birthday with a record-breaking 100-meter sprint.
The epic race took place on September 23rd, the day after Mr. Miyazaki turned 105. It took the sprinter a mere 42.22 seconds to cover the distance. While that earned him a place in the Guinness World Records as the fastest man in the over 105-year-old category, Mr. Miyazaki was not happy. That's because "Golden Bolt" who celebrated by striking a lightning pose just like his namesake Usain Bolt, had hoped to complete the 100-meters in 36 seconds, like he had been able to, during training.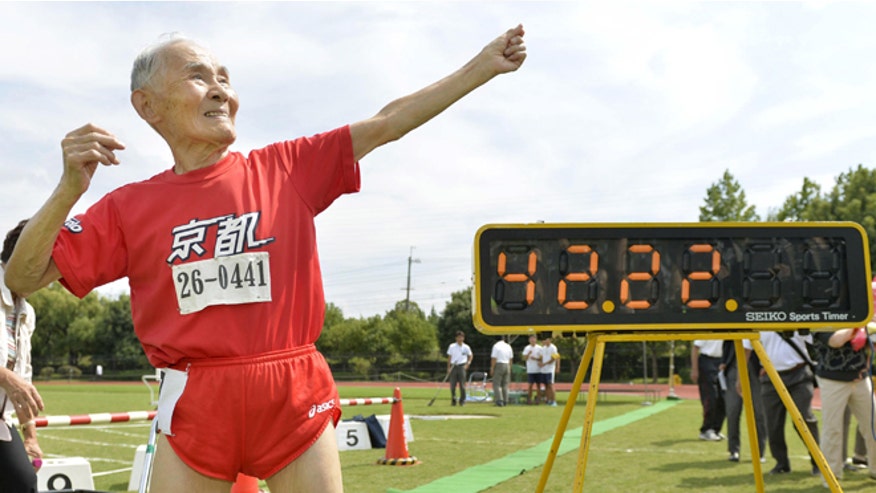 In what appears to be a shocking development for guide Guilherme Soares de Santana, Brazil's Terezinha Guilhermina won the women's 100m gold in London.