Monthly Archive for April, 2018
The interview to Jan Vesely[1] shows the main relevance to have a mindset growth oriented instead to have fixed mindset. He said:
"It's just concentration. The first year was with Maccabi; it was tough, but it was 3-0. After that I was injured against Real Madrid, so the team changed the mentality to play without one of the important players and they put even more than the maximum in those playoffs and beat Real Madrid. Last year playing Panathinaikos on the road the first two games and having the pressure to win the EuroLeague and play the Final Four in Istanbul, there was big pressure, so we set our mindset to always be much more focused than in the other games and to give our maximum. I think the secret was in our concentration to do the little things until the end, until the referee stops the game or we get the rebound or something. I think all those things are much more important now than in the regular season. I think the mindset is the most important thing."
These words demonstrate that Jan Vesely but also the team, have not thought: "We have the talent and the skills to win" but they worked to develop their potential through effort, and practice. They understand the difference between to have the potential and to play at the best to achieve the result you want to achieve. Commitment, deliberate practice and strong task orientation are the secrets of this result. Great talent does not transport the players in great performances. The team has to dive itself inside the match, living each moments as it was the most important. This is the meaning of the sentence: "It's just concentration." It seems easy because it's their job but going in deep it means "Do the right thing in the right moment" and in a fast tactical play like it's top basketball, to play with this approach it's a very demanding task.
The players with a growth mindset assume on themselves the responsibility that also if we play at our best, the success is not guaranteed because there is the other team that can play better than us. In any case it's this kind of mindset that lead them to fight each second of the match, they say to them "I don't think to the final results or how many mistakes I will do but I know that my teammates and me will perform till the last shot with the maximum focus needed to do our best performance." It could be a thinking little bit rhetoric, but it's not true. It means, as Jan Vesely said:
"I think the secret was in our concentration to do the little things until the end, until the referee stops the game or we get the rebound or something. I think all those things are much more important now than in the regular season. I think the mindset is the most important thing."
---
[1] http://www.euroleague.net/features/interviews/euroleague-2017-18/i/8obkylpgs38hn48s/jan-vesely-fenerbahce-the-mindset-is-the-most-important-thing
Working with athletes from different sports disciplines like shooting, diving, walking and fencing in the days before the race, leads me to think that the peacefulness (serenity) is for them an important factor to compete at their best. I don't consider peacefulness synonymous with being calm. Is, in my opinion, being aware of:
possess the necessary skills to compete this time at the best
be ready to face with the many difficulties of the race
get into difficulty and get out with success thanks to training and past experiences
have acquired the ability to just live the present moment and not the immediate future
In this sense, the race has to be understood as a succession of instants that run continuously until the end of the performance, but the concentration is always on the present task, not in the past, not in the future.
For all of us there is a lot to think on these issues being spoken too little, sometimes too busy to teach only the psychological techniques to deal with the competitions.
The  Summer School in sport and exercise psychology, like this to take place in Ireland, are becoming a great reality. This shows that our discipline is booming. Find them on the web using as keywords: summer school, sport psychology.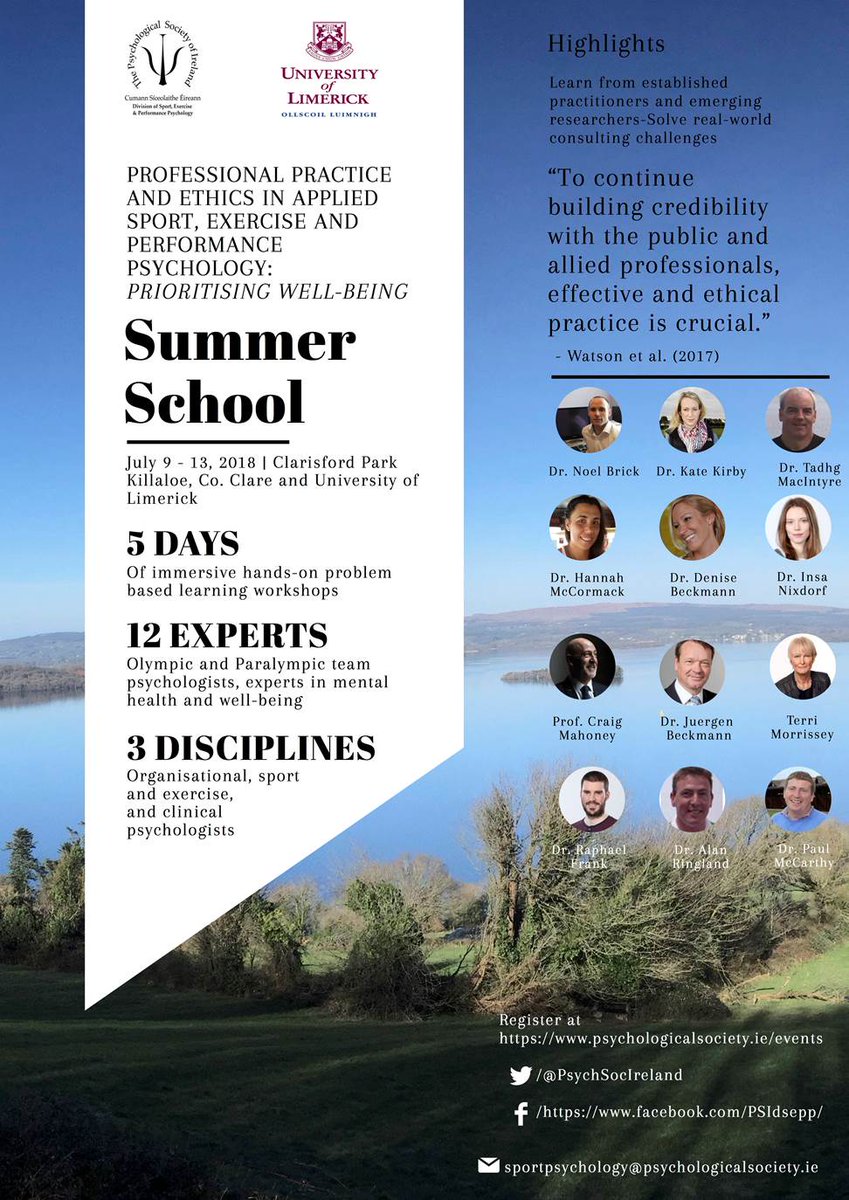 Today in Roma there will be the Conference of Reinhard Stelter regrading the social individual value connected to the coaching process, I propose again the review of his book about this topic.
A Guide to Third Generation Coaching
Reinhard Stelter
Dordrecht: Springer Science, 2014, p.254
http://www.springer.com/new+%26+forthcoming+titles+(default)/book/978-94-007-7185-7
This book talks about coaching from a societal perspective. Since the beginning coaching has been interpreted as a process to increase managers' skills and in any case as a system to approach and solve problems. Third Generation Coaching   is oriented on values  and create meaning underlying aspirations, passions and habits. This concept remember me the Amartya Sen identity idea, when he explains that every day we are part of different groups and in this way we have a multiple identity, build on this different contexts and roles. Thus, Third Generation Coaching talks about our identity, view as interpersonal process continuously in movement. Coachees and coaches  live a space of self-reflection not to improve specific competences but to permit to the coachees to know better themselves and may be to see their life in a new perspective.  Really, this coaching vision is an invitation to change stride, moving to a different interpretation of our life.  For this reason Stelter underlines the main role played by values "as important landmarks for navigating in life." Today where financial fraud in business and doping in sport are so diffuse, a changing process based on values and ethics became fundamental to guarantee social respect and freedom form illegal actions. In fact, Stelter developed this new coaching approach in a time where values are not very well represented in our society, where at the contrary every day the newspapers published news about bankruptcies or doping cases like the most famous is Lance Amstrong fall. The book talks about the necessity to build in professional or every life meaning-experiences, based on our past stories and the present in order to have a better future. Third Generation Coaching changed also the coach role, he/she became a facilitator of the coachee's reflections concerning is cultural roots and social relations, very important because determining his/her confidence into the social environments. Third generation coaching proposes a form of dialogue where coach and coachee are focused on creating space for reflection through collaborative practices and less concerned with fabricating quick solutions. Aspiring to achieve moments of symmetry between coach and coachee, where their dialogue is driven by a strong emphasis on meaning-making, values, aspirations and identity issues. Coach and coachee meet as fellow-humans in a genuine dialogue. I can say that also in sport we assisted in an evolution of this kind in the program of athletes' mental coaching. Till 10 years ago the programs for them were related almost exclusively to increase specific mental skills, to use during the most important events. At this approach, successively, has been added an approach more oriented to reflect about their life style, to the positive role the athletes can play in our society, to doping as negative value for them and for the society because based on deception.
It's not easy to accept that the main limits of the team performance are in the psychological area. Giani Boldeanu talks about this subject in the Romanian football.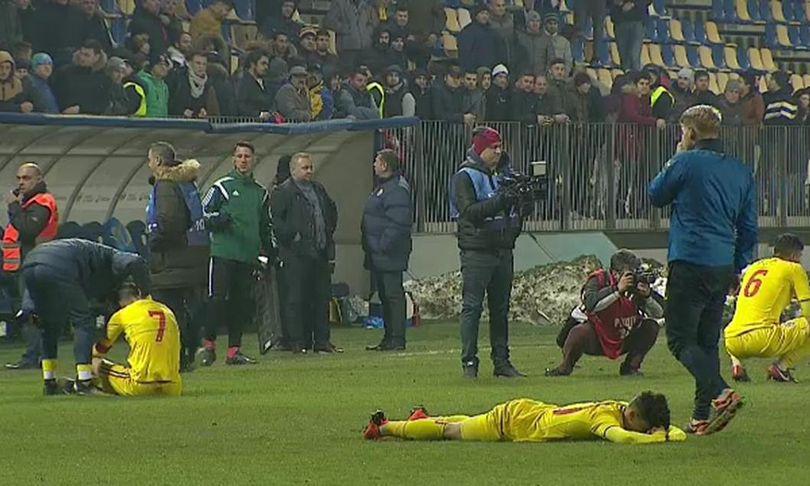 Interessante conferenza di Reinhard Stelter, Università di Copenaghen, sulle nuove prospettive del coaching.
One day at the Rome marathon (www.maratonadiroma.it) and it's time to free your mind from all the uncertainties about the performance, some ideas:
look back at training period and your commitment to be here
be proud of this journey
enjoy the excitement you feel, including fears that go through your head
thinks that Sunday you go to do just what you like best, running
it is obvious that it will be very tiring
keep your pace
you're going to do something important for you, otherwise you would not have trained so hard
They're not introduced in the opening-day pageantry. They don't wear uniforms. They don't have lockers in the clubhouse. Some even have weird titles, just to protect their anonymity. Yet, behind the scenes, there are proving as invaluable as any staff member in a Major League Baseball organization.
Mental skills coaches, employed by a record 27 baseball clubs to open the 2018 season, are valued more than ever.
"If you said mental skills before,'' Chicago Cubs manager Joe Maddon says, "that was an absolute sign that you were weak among the old-school guys. Deep down, there were a lot of guys who wanted to talk to them, but they knew that if they were seen talking to them, it would be seen sign as a sign of weakness. And the manager might think less of him.
"That was an absolute fact, and even today, I don't think that stigma has been totally erased. To think that psychology is an indicator of weakness, truly is an ignorant statement. When people are fighting it, it's only because they don't understand it.
"It's no different than your hitting coach, your pitching coach, your infield coach. A mental skills coach is going to help you think better, think more clearly in the moment, and control your emotions.''
In the words of the late Yogi Berra: "Baseball is 90 percent mental. The other half is physical.''