Archivio per la categoria 'Stress'
Pagina 2 di 62
English Institute of Sport (EIS)  ha distribuito agli atleti del Work Class Programme un pacco contenente informazioni sulla salute e e prodotti per la prevenzione per aiutarli a combattere i germi invernali e a rimanere sani durante il periodo delle feste.
Secondo un'indagine condotta da EIS gli atleti di elite hanno quattro di più la possibilità di ammalarsi durante il periodo delle feste. Ciò sarebbe dovuto al break  dagli allenamenti che determinerebbe un leggero rilassamento nella loro dieta, all'igiene delle mani e alla routine dell'allenamento,  determinati da un aumento degli eventi sociali e all'esposizione ai germi. Queste situazioni potrebbero influire negativamente sugli'allenamenti di gennaio.
Anita Biswas, il medico che ha guidato il progetto ha detto " Per gli atleti è importante rilassarsi durante le vacanze ma in passato abbiamo visto che molti atleti che si sono ammalati in questo periodo o che sono tornati ancora ammalati".
BUON  NATALE
RICORDIAMOCI:
UNA COSA FATTA BENE,
PUO' ESSERE FATTA MEGLIO
La rete di Milik contro il Cagliari al 90° minuto è un perfetto esempio di focus sul presente. Il giocatore infatti respira per decontrarsi fisicamente e guarda la porta per raggiungere il picco dell'attenzione, e dopo pochi istanti esegue il tiro con estrema efficacia. Con questo tiro il Napoli ha vinto la partita.
The things a golf player must do in a competitive round:
Play to play great. Don't play not to play poorly
Love the challenge of the day, whatever it may be
Get out of results and get into process
Know that nothing will bother or upset you in the golf course, and you will be in great state mind for every shot.
Playing with a feeling that the outcome doesn't matter is always preferable to caring too much.
Believe fully in yourself so you can play freely
See where you want the ball to go before every shot
Be decisive, committed and clear
Be your own best friend
Love your wedge and your putter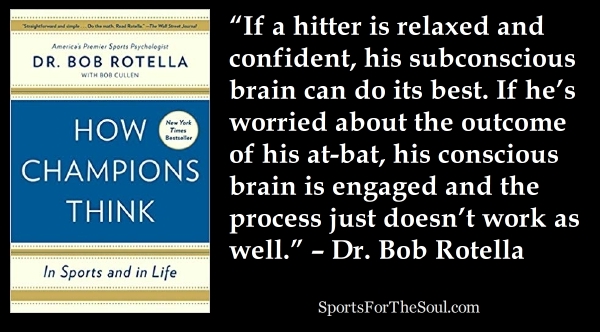 Stephen D. R. Harridge and Norman R. Lazarus, Physiology, 32: 152–161, 2017.
At the anatomical level, muscle loss in older people is associated with atrophy of fast-contracting, type II muscle fibers. Indeed, it has been suggested that type II fiber atrophy might completely explain the loss of muscle bulk in later life. However, a prevailing view is that skeletal muscle loss also relates to a loss of muscle fibers secondary to a loss of motor units. Partial re-innervation of abandoned fibers is believed to occur, resulting in an increased size of remaining motor units, with knock-on effects for fine motor control. This hypothesis is supported with histological evidence of fiber-type grouping and through electromyo- graphic estimates of motor unit number.
Whereas evidence of streaming of Z line and rod formation, and angulated fibers further point to dysregulation of skeletal muscle in later life (81). Studies of mas- ter athletes paint a very different picture (as illustrated in FIGURE 3), which once more challenges the assertion that these changes can be explained by an inherent aging process and are inevitable consequences of getting older.
Figure 3. MRIs taken across the mid region of the thigh. Images taken across the mid region of the thigh, showing a sarcopenic muscle (middle) from a sedentary individual with reduced contractile mass, more subcutaneous fat, and infiltration of fat and connective tissue. By contrast, the muscles of a similarly aged master triathlete (bottom) shows little difference to that of a younger athlete (top)
John Travers, Roman Romero-Ortuno, Jade Bailey and Marie-Therese Cooney
Br J Gen Pract 3 December 2018
Abstract
Background Recommendations for routine frailty screening in general practice are increasing as frailty prevalence grows. In England, frailty identification became a contractual requirement in 2017. However, there is little guidance on the most effective and practical interventions once frailty has been identified.
Aim To assess the comparative effectiveness and ease of implementation of frailty interventions in primary care.
Design and setting A systematic review of frailty interventions in primary care.
Method Scientific databases were searched from inception to May 2017 for randomised controlled trials or cohort studies with control groups on primary care frailty interventions. Screening methods, interventions, and outcomes were analysed in included studies. Effectiveness was scored in terms of change of frailty status or frailty indicators and ease of implementation in terms of human resources, marginal costs, and time requirements.
Results A total of 925 studies satisfied search criteria and 46 were included. There were 15 690 participants (median study size was 160 participants). Studies reflected a broad heterogeneity. There were 17 different frailty screening methods. Of the frailty interventions, 23 involved physical activity and other interventions involved health education, nutrition supplementation, home visits, hormone supplementation, and counselling. A significant improvement of frailty status was demonstrated in 71% (n = 10) of studies and of frailty indicators in 69% (n=22) of studies where measured. Interventions with both muscle strength training and protein supplementation were consistently placed highest for effectiveness and ease of implementation.
Conclusion A combination of muscle strength training and protein supplementation was the most effective intervention to delay or reverse frailty and the easiest to implement in primary care. A map of interventions was created that can be used to inform choices for managing frailty.
Due giornate di clinic di allenamento mentale sul tema dell'attenzione al Golf del Ducato, Parma, con Fabrizio Sintich.